For a smooth handling of the RETROPLANE meeting, number and duration of flights, frequency management, conviviality, custom prizes, sponsored prizes ... The pilot limit has been fixed to 60 entries.
Following the large number of entries and in order to make a qualitative selection, the following criteria must absolutely be respected to participate, this, in order to give a chance for everyone, and mostly the highly motivated and dynamic builders.
Important information about registration:
At registration, all gliders must be completed and ready to fly, please do not register a work in progress. all gliders must be completed prior to registration. We have noticed that 9 out of 10 participants who register unfinished gliders cancel, this results in people who wish to participate and who have a finished glider being unable to do so.
The participant must have builded himself his glider, start to finish
The models too simple, requiring only some work hours, with bad finishing can be refused by the organizer after checking photos
The wing span should be at least 3m or a 1/4 scale model
What models can take part ?
- Scale models which have been constructed in wood and fabric or tube and fabric, steel, with a varnished wood or painted fabric finish according to plans or kit which themselves reproduce gliders in wood, tubes and fabric or steel.
- The paint scheme can be personalized, but must be "realistic".
- Parts, like the nose, wheel housing, karman etc... Can eventually be moulded in fibreglass.
- Scale models for which the first flight of the full size sailplane has been made in 1960 at the latest in order to keep the "Retro" spirit of the meeting, as after this date, most of the gliders were made out of fibreglass.
In the spirit of quality, gliders must:
- Have a fully set cockpit, instrument panel, flying yoke(s) and various interior components.
- Have a pilot of human form, no toy dolls, bear like dolls, silhouettes...
- Have registration number as per the full size, or realistics if the you made up your own scheme
- Have airbreaks as per the full size glider, spoiler, up/down airbreakes...
- Do not forget all the small details such as pitot tube, hooks, handles, control hatches...
- No hinges made of tape, blenderm etc will be allowed (like ailerons, spoilers etc)
- The RX antenna must be hidden and tape to hold the wings, canopy, hatches etc is not allowed...
- No plastic screws to hold the wings, stab etc must be visible
For the traditional fuselage exhibition on the Friday:
Thanks to have a fuselage cradle made in wood to maintain and enhance the fuselage during the exhibition.
What models cannot take part?
- Scale model that reproduce a glider with fibreglass fuselage and/or composite material wings
- ARTF/RTF gliders or kits coming with fibreglass fuselage and/or foam sheeted wings, or built up wings already made, i.e. Ka6 from Multiplex or S2G, Minimoa from Graupner or S2G…
- Second hand models, already built as they are considered as "RTF"
- Models covered with non painted plastic films, such as Oracover, Solarfilm…
- The "mini scale models" or 1/10 scale and smaller, or less than 3.00 metres wingspan, cannot participate as a main model, but as a secondary model.
- PSS
- Motor gliders
For safety reasons, limited flying and landing zones, large number of gliders and public on site, the weight limit for all the gliders has been fixed to 20Kgs (44Lbs)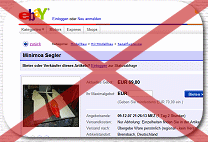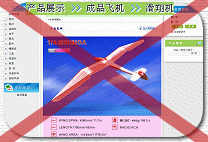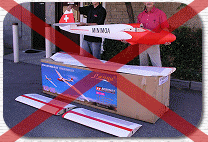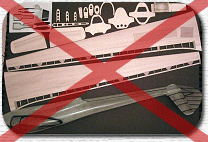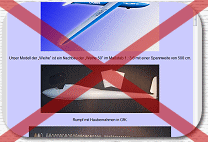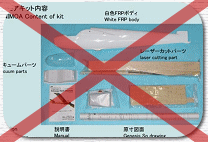 Models that seem too simple, needing only a few hours of work, with basic/bad finishing, can be refused by the event organiser based on photo evidence.
Gliders turn over:
No more than 3 participations with the same glider. For example, a glider who has participated in 2007 will be able to participate in 2008 and 2009, but in 2010 the participant is required to submit a new glider. The goal is to keep the emulation and dynamism of the construction and not get tired of seeing for 5, 10 years ... The same gliders.
In a quality spirit, it is highly desirable:
- To have an scale cockpit, control panels, control yokes, handles
- To have a pilot with human form, please avoid teddy bears, silhouette
- To have a realistic registration number in case of a personalized paint scheme
- To have similar airbrakes system to the full size glider
These criteria are intended to move the meeting forward and to stay in the spirit of the traditional construction you can find on the forum and to submit models increasingly beautiful and original.
Thank you for your understanding.